Description
Color and detail designed for you
(The product design may vary by region. Check before use.)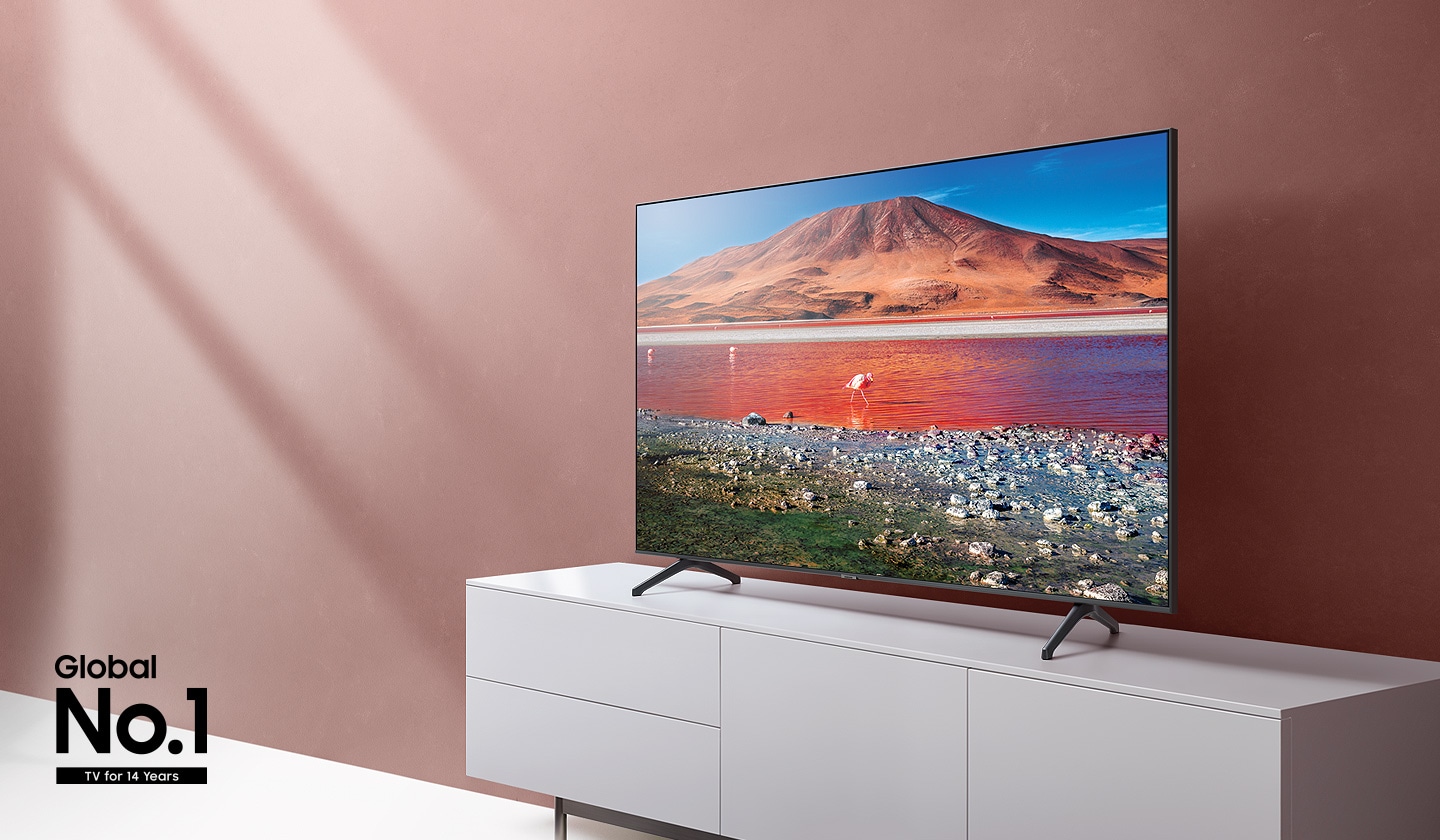 Crisp and vivid color expression
Crystal Display
Immerse yourself in the picture with a wider range of color. Crystal Display ensures optimized color expression so you can see every subtlety.
See the picture, not the TV
3-side Boundless Design (Availability of the feature may vary by region. Check before use.)
A sleek and elegant design that draws you to the purest picture. Crafted with an effortless minimalistic style from every angle and a boundless that sets new standards. You will see only our most immersive cinematic experience ever.